Netherlands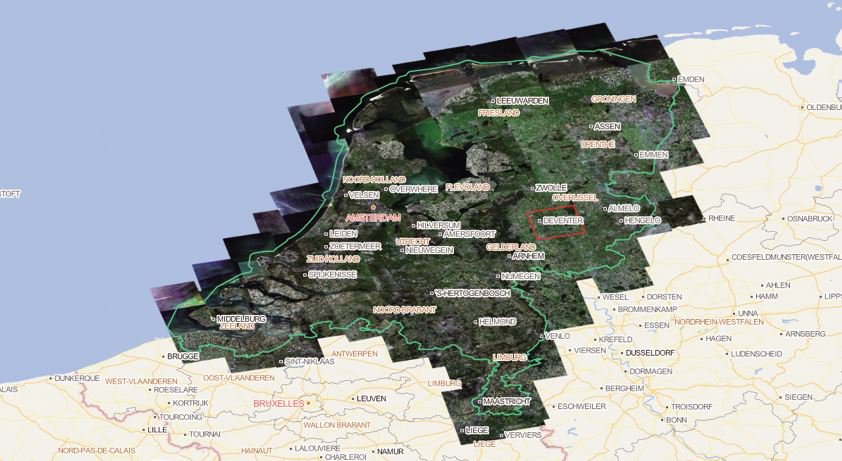 Taking advantages of the unique daily targeting capability of TripleSat Constellation, 21AT Asia has provided National Space Office (NSO) in Netherlands monthly acquisition of the country coverage in March, May, July and September in 2017.
In addition to satellite images provided by ESA/EC, NSO acquired monthly images in the crop growing season for meeting the demands of precision farming in the country. The other important objective of NSO is to provide easy and free access to very high spatial resolution and frequent temporal satellite images; so that the downstream space services companies in the Netherlands are able to create new business opportunities and maintain sustainable space program in Netherlands.
21AT Asia has managed to successfully deliver four monthly country coverages in 2017 by overcoming the adverse weather conditions in Netherlands using efficient acquisition planning of three satellites in the constellation. NSO is pleased with the satisfactory services provided by 21AT Asia and had requested to increase the acquisition frequency from 4 coverages to 5 during the agriculture season in 2018.